Enrollment Solutions for International Students Located Outside of the U.S.
#NoVisaNeeded
As changes to immigration policy, visa processing, and travel restrictions continue to develop, the Division of Global Engagement wants to make it easier than ever to stay enrolled this academic year—with or without a visa.
Stay on track towards your degree
Enroll in 12 credit hours to be eligible for #NoVisaNeeded options. Worried about time zone differences? We're providing accommodations for remote instruction, including asynchronous (recorded) classes to accommodate time zone differences whenever possible and separate course sections, if enrollment permits, with synchronous (live) lectures.
Speak with an Advisor
Yawei Zhang in China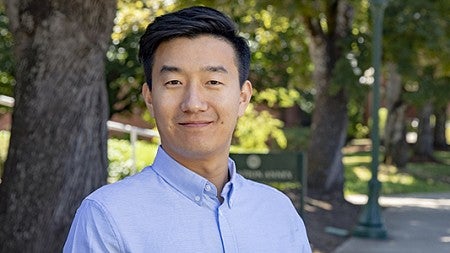 Connect with
Yawei Zhang
, China-Based Student Advisor and UO alumnus, to receive personalized mentorship and academic support.
Address: 310 Wulumuqi Middle Road, Building No.6, Shanghai, China
(中国上海市徐汇区乌鲁木齐中路310弄6号)
Phone: 131 9409 1199(M-F: 10:00 a.m. - 6:00 p.m. Beijing Time)
Email: yawei@uoregon.edu
New freshmen will also have the chance to meet classmates and other UO ducks in China! Meetup events will occur regularly, using all safety precautions, in Shanghai and Beijing.
---
Quinne Hauth in Eugene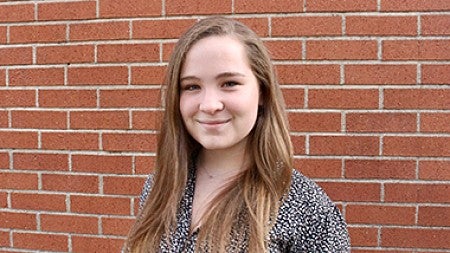 Connect with Quinne Hauth, #NoVisaNeeded Program Coordinator, to learn more and enroll in any #NoVisaNeeded program.
Office Hours via Zoom: https://uoregon.zoom.us/j/5978194259 (Wednesdays and Fridays from 10:00 a.m. - 12:00 p.m. Pacific Time)
Email: qhauth@uoregon.edu
Student Testimonials
"NoVisaNeeded Program is a big surprise to me. I really didn't expect the school would do this many for the students but it did. There were so many great options to accommodate us in this pandemic year and each one is well organized. I needed to practice my English for my graduate study and living in a non-English speaking environment is such a disadvantage. There came the remote homestay. It was so convenient and the host is so nice and helpful. We really had a great time talking and laughing every week. We would definitely meet in person when the traveling situation gets better and consolidate our friendship. Thanks to UO. Go Ducks!"
- Xiangchen Gu, fall 2020 participant
"I'm participating in the NO VISA NEEDED PROGRAM since the beginning of fall 2020 and I'm enjoying it. I talk weekly remotely with someone in Eugene and another person in London. We discuss about absolutely everything and it's very nice. Thanks to this exchanges, maybe I will be able to visit these people later one, once the pandemic will have passed… I hope I'll be able to continue this during my whole exchange year if I can't come in the US !"
- Guilhem Chiarello Coupinot, fall 2020 participant
Frequently Asked Questions (FAQs)
Who is eligible to participate?
UO international students who are located outside of the U.S., both new and continuing, are encouraged to participate in #NoVisaNeeded enrollment options. You must also first enroll in 12 credit hours.
I want to practice my English before attending UO? What options are available to me?
You can study and learn English before taking UO classes with the Intensive English Program from the American English Institute. You can take a fully online 10-week program.
I will be in the U.S. for fall term. Are all of these options available to me?
If you plan to be in the U.S. for fall term, some #NoVisaNeeded options may still be available to you. Options requiring travel may be limited if you are located in the U.S. Please contact an advisor to learn more.
I am a graduate student. Are all of these options available to me?
These offerings are ideal for undergraduate students, and can also help graduate students. More information for graduate students can be found on this webpage.
I am an AEI student. Are all of these options available to me?
For AEI students, please contact AEI directly to learn about all of your options.
What is the difference between "online" and "remote"?
"Online courses" are recorded class delivered on a web-based platform. In this type of class, there is no in-person or scheduled live interaction. "Remote courses" are live interaction at a scheduled time connected through Zoom or Teams. You will connect with your instructor through the internet.
Can I visit UO?
If you plan to travel to Eugene for an essential short-term visit, we will be there every step of the way. We will provide you with travel and safety information if, and when, it is appropriate to visit campus, meet UO faculty, or check out residence halls.