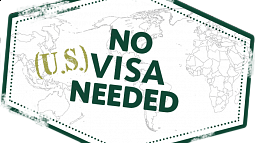 Study abroad in winter or spring term 2021—No (U.S.) Visa Needed!
Want to get out from behind the computer desk? You have a unique advantage to travel to a UO Center in Italy or the UK and earn UO credit.
Study Abroad Opportunities in Winter Term (All for UO Credit)
New! In collaboration with the Lundquist College of Business, we are offering a Certificate in Global Business through study abroad. You can earn a Certificate in Global Business through one of these three tracks: Economics and Political Science in London; Journalism and Media in London; or Theatre Arts & Humanities in London. You'll earn UO credit as well and even enroll in a remote course in Eugene to stay connected with your Duck family. Click the links below to learn more.
Questions? Contact Alyssa Červenka at cervenka@uoregon.edu. 
---
Additional Study Abroad Opportunities (All for UO Credit)