The Division of Global Engagement is connected to every school, college, department, and center at the University of Oregon. The academic units within the Division support a wide range of international engagement activities, global-scale projects, and transnational partnerships benefitting both students and faculty.
The coronavirus pandemic has impacted all of us in unique ways, changing how we live, learn, and connect. However, our mission to provide a global connection for all students, faculty, and the campus community has not wavered. Together, we'll get through this.
New! Global Engagement Programs
Giving UO students an academic connection to the university through a global lens.
Success in Online Learning:
A Student Resource Kit
Seminar Series:
Local Perspectives on Global Issues
Get Ready for Your (Global) Career
Global Leadership Challenges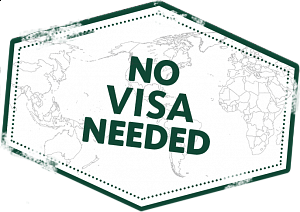 International Student Exclusive: #NoVisaNeeded
Enrollment solutions for international students located outside of the U.S. As changes to immigration policy, visa processing, and travel restrictions continue to develop, the Division of Global Engagement wants to make it easier than ever to stay enrolled this academic year—with or without a visa.
Additional Resources
International News, Updates, and FAQs
As changes to immigration policy, visa processing, and travel restrictions continue to develop, UO acknowledges how particularly stressful the current environment of uncertainty must feel for our highly-valued international students, scholars, faculty, and staff. We know that the current state of immigration policy and ever-changing procedures related to COVID-19 are causing confusion, concern, and questions. Please know that we want you here as part of our community, and the Division of Global Engagement is here to do everything possible to help you overcome every obstacle to your academic success and have full membership in our community.
Foreign Engagement in International Research and Activities
At the University of Oregon, the open exchange of ideas and making connections across the globe are important to us all. In recent years, there have been concerns raised by the federal government over inappropriate foreign state influence on research conducted at universities in the United States. Given those concerns and the ever-changing landscape of federal regulations, we encourage all faculty and staff to look at the guidelines and requirements for foreign engagement in international research relationships and activities. If you have any questions, please don't hesitate to contact Dennis Galvan, dean and vice provost of the Division of Global Engagement, at dgalvan@uoregon.edu.
Affiliations and Partners
The Division of Global Engagement at the University of Oregon listens to, understands, and supports the wide range of international projects and global aspirations of our academic partners and affiliates. We make matches where we can, propose synergies, and suggest unexpected collaborations. We look for ways to develop UO international strategy from the grassroots up, to fundraise on a large scale, and make the whole of our global endeavors much greater than the sum of the parts.