By the Numbers
1108
UO study abroad enrollment last year
38
Countries visited by UO students
983
International students currently on campus
86
Countries represented on campus
Events
Spotlight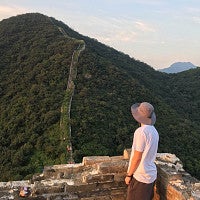 Sports Business in Mandarin
Helping students transition to U.S. and University of Oregon
---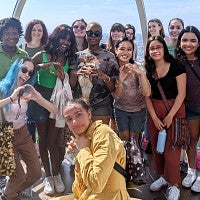 ---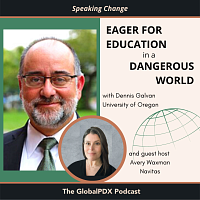 Eager for Education in a Dangerous World (with Dennis Galvan)
Additional Resources
Foreign Engagement in International Research and Activities
In recent years, there have been concerns raised by the federal government over inappropriate foreign state influence on research conducted at universities in the United States. Given those concerns and the ever-changing landscape of federal regulations, we encourage all faculty and staff to look at the guidelines and requirements for foreign engagement in international research relationships and activities. If you have any questions, please don't hesitate to contact Dennis Galvan, dean and vice provost of the Division of Global Engagement, at dgalvan@uoregon.edu.
Affiliations and Partners
The Division of Global Engagement at the University of Oregon listens to, understands, and supports the wide range of international projects and global aspirations of our academic partners and affiliates. We make matches where we can, propose synergies, and suggest unexpected collaborations. We look for ways to develop UO international strategy from the grassroots up, to fundraise on a large scale, and make the whole of our global endeavors much greater than the sum of the parts.