From your home, to Eugene, to London, one of the great benefits of our digital world is the ability to instantaneously connect with friends, mentors, and instructors from wherever we are. Submit this form to let us know that you are interested in this option.
The Division of Global Engagement and Global Education Oregon (GEO) are offering "English Around the World." An opportunity to learn the English language from a variety of locations. You can participate in any of the following:
Remote conversation partner in London, UK 
There are many differences in the English language from England to the Americas, to Hong Kong and Singapore. With the new #NoVisaNeeded program: English Around the World, you will be partnered with a conversation partner from English-speaking locations worldwide! Hear from our London partners in this video.
---
Remote conversation partner in Eugene, Oregon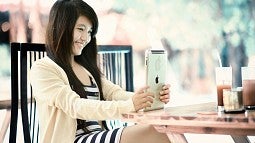 The Conversation Friend Program matches international students, scholars, or spouses with a local Friendship Foundation for International Students (FFIS) volunteer for one-on-one English conversation. Conversation Friends meet for one hour each week for English conversation and practice. Students will be matched with volunteers of the same gender.
Conversation Friend volunteers range in age from college level to retirees, but all share the same desire to help international students, scholars, or spouses practice conversational English and make new friends.
The Conversation Friend Application is open from September 1 through February 1 every year.
---
Remote homestay with a family in Eugene, Oregon
The AEI Homestay Program places international students in the remote homes of local Eugene-based families. This gives you the opportunity to immerse yourself in the English language as well as U.S. culture and family life.
---
Remote career advice from UO alumnus in Singapore or Hong Kong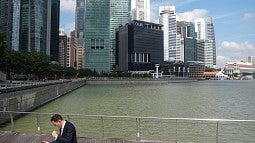 Learn from those who walked in your shoes! UO international alumni are eager to meet you and provide support with your academics and career.