Navigating Study Abroad in 2021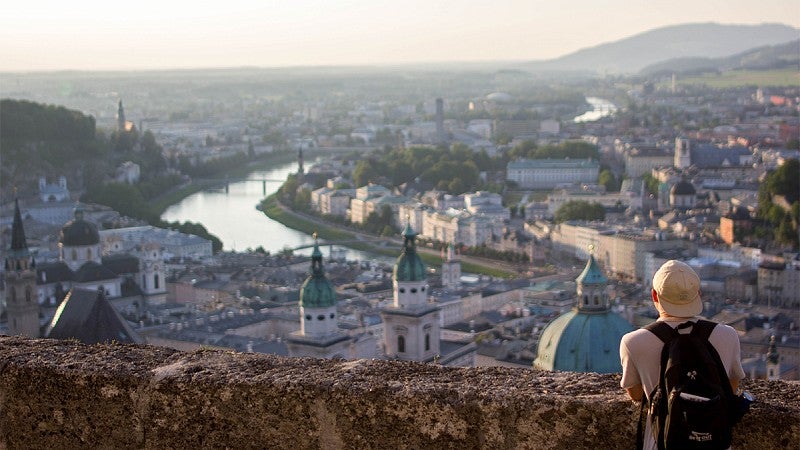 UO plans for travel-based study abroad programming with health and safety monitoring
The world is reopening. Are you ready?
University of Oregon's study abroad programs will soon return. Global Education Oregon (GEO) canceled 2020 travel-based study abroad programs due to the COVID-19 pandemic. However, widespread vaccinations, rigorous health and safety procedures, and the multifaceted monitoring of safety in other countries now make it possible for students to once again further their education internationally.
Michael Price, the Health, Safety and Risk manager for GEO, said that his team evaluates the safety of programs until their departure date and beyond. "We monitor the health and safety conditions for all GEO-sponsored programs, which involves gathering health, safety, and security information from a broad range of sources. These include Department of State and Centers for Disease Control and Prevention resources and people whom we work within the locations where we send students, along with general news sources on an ongoing basis."
In addition to COVID-19 related information, Price said he receives daily updates on possible disruptions due to political protests, severe weather, or other potentially disruptive events. The team has worked diligently throughout the pandemic to ensure the safest possible conditions for UO students and will continue to do so in the upcoming months.
"Safety is the top priority for all GEO programs, and we work hard to support students and their faculty leaders to ensure that their experience abroad is a safe and enjoyable one."
Provost and Senior Vice President Patrick Phillips commented, "Study abroad opens new educational vistas for UO students. I'm excited it will resume, with full covid-precautions in place, including the requirement of a COVID-19 vaccination for students." 
Students can learn more about COVID-19 precautions and requirements on GEO's frequently asked questions webpage.
The work of the Health, Safety and Risk team has made it possible for a few select students to begin their study abroad journey in early 2021.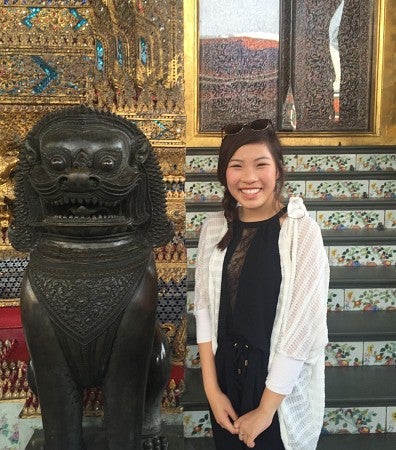 Anna Kien, a third-year student, has known she wanted to study abroad since a 2016 trip to Thailand and Vietnam. This winter, she studied in Seoul, South Korea through the six-week-long Yonsei University Exchange. Kien chose to study abroad to further not only her experience with Korean culture but also her academic goals in global business. As someone interested in international business, Kien said "Seoul has always been a hot spot for innovation, and I would like to be able to experience it firsthand."
Kien also participated in other supportive programs that GEO offers, such as their GoPro rental program to record her trip. "I was already planning on documenting my trip for my friends and family to see back home," Kien said. As this will be her first time living outside of the U.S. on her own, being offered the GoPro to capture her travels was just "too good to be true."

During the first week of spring term, students were afforded  an opportunity to virtually attend this year's Study Abroad Fair. The fair, which ran from March 30 to April 2, featured Zoom sessions on Summer 2021 programs, virtual internships, and conversations with alumni. Since high school, Kien knew she wanted to study abroad, specifically once she arrived at the University of Oregon. "I always visited the Study Abroad Fairs to learn about different programs, talk to advisors, and listen to stories from students," Kien said. 

"I learned about the Yonsei University Program through my Business Advisor, Jamie Hoag-Barnett, who was tabling at the fair," Kien said. With over a dozen drop-in sessions, students were able to learn about virtual internships, various ways to fund their studies abroad, and even get a chance to play bingo for prizes. Students can still access the recordings for each session on the GEO website.

Study Abroad Fair
Did you miss this year's fair? No worries! View the session recordings on the GEO website or contact geoinfo@uoregon.edu for more information.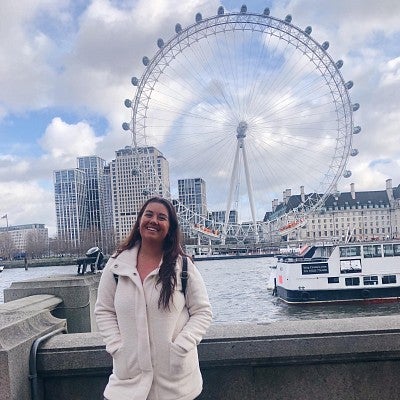 Alongside South Korea, over 70 countries are now hosting GEO programs. Each of these locations is heavily monitored by UO's Health, Safety and Risk team to ensure both students and residents of the country remain safe. 
Part of this constant monitoring means making tough but necessary calls for students' safety. One year ago around this time, Ashley Estes was in London, learning and exploring her new surroundings. In mid-March of 2020, however, the Health, Safety and Risk team decided that it was unsafe for Estes, a fourth-year student, to remain in London.
Estes came home six weeks after her trip began but still says her trip was well worth it. "You never really know what's going to go on with the world," said Estes. "I would definitely recommend studying abroad." Her program, Liberal Arts in London, continued remotely, and she still earned her planned amount of program credits.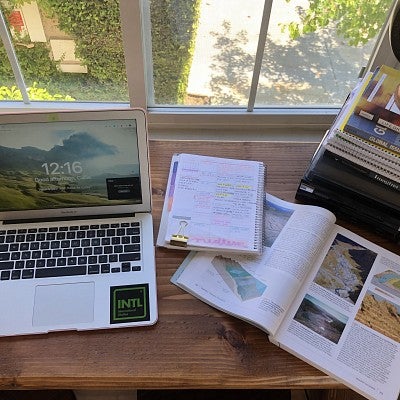 Once the pandemic upended most travel-based programs, students were still looking for ways to be globally engaged, and the Division of Global Engagement (DGE) was right there to support them. As a more cost-friendly and accessible option, DGE began offering #NoPassportNeeded programs, which are remote alternatives to traditional study abroad.
Micah Warner-Carey, a first-year student double majoring in Global Studies and Anthropology and minoring in Global Health, participated in one of DGE's remote global engagement programs, Get Ready for Your (Global) Career. "This program was very helpful for me and got me even more excited to become more of a global citizen," Warner-Carey said. These remote programs are still a great alternative, even as travel-based study abroad programs begin taking place once again. 
300+
study abroad Programs
34%
OF STUDY ABROAD ALUMNI CLAIMED THAT THE EXPERIENCE HELPED THEM CHOOSE THEIR CAREER FIELD
0.16
YEAR REDuction in time to degree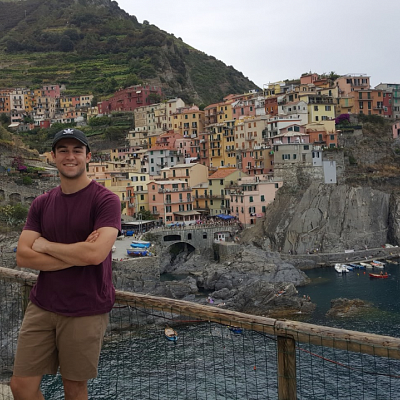 The impact of maintaining a global education and studying abroad during the undergraduate journey is hard to dispute. The graduating class of 2018 saw 28% of its students study abroad. High student participation is one of the many reasons the Health, Safety and Risk team has worked so hard to get students safely back to travel-based programs.
"We want every UO student to enjoy the personally-empowering, career enhancing benefits of study abroad.  UO grads will enter a more global, multi-cultural and multi-lingual workforce, and a global education is a great way to get ready for that future," reiterates Dean and Vice Provost for Global Engagement Dennis Galvan.
Back in the summer of 2017, UO alumnus Mikkel Hendison studied abroad in Siena, Italy. He felt that his time abroad in the six-week Wine Marketing program was an amazing experience and helped prepare him for the workforce he faces today. "I was forced to leave my comfort zone and challenge myself," Hendison said. "It was a fantastic way to see a part of the world I had never visited before."
The global experience he had was something he particularly enjoyed. "A global education introduces you to new perspectives, and that is invaluable in any career. You'll likely be asked to wear a lot of different hats in your career… being able to approach that with the state of mind that a global education provides is essential." With his 2019 degree in accounting, he now works for an accounting, consulting and wealth management company.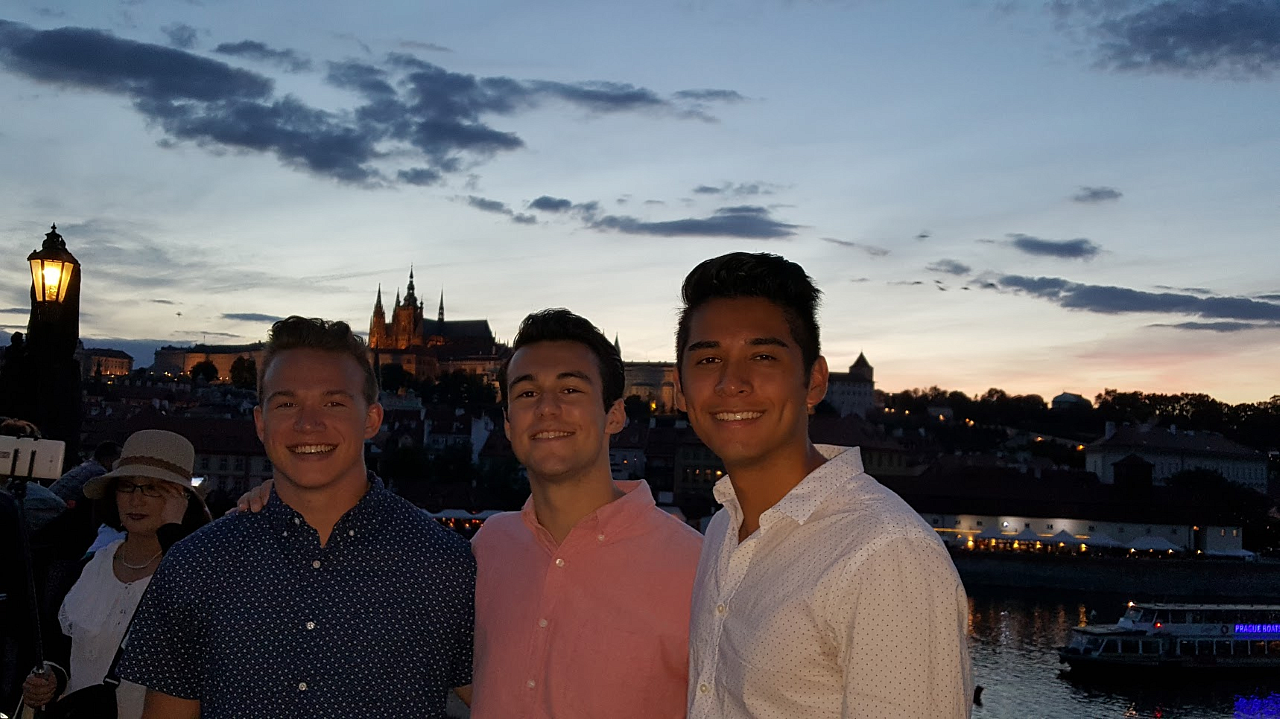 Wine Marketing in Siena
Students in this program will learn about Tuscan wines and real-world wine marketing essentials and explore the country of Italy both in and out of the classroom.
Hendison's program, Wine Marketing in Siena, Italy, is approved for travel this summer and students can still apply through the GEO website. This program explores the worldwide wine industry with a focus on Italian wines from Tuscany. In a career path-like course, students learn real-world wine marketing management essentials, both in the classroom and through excursions to nearby wineries.
Students will enroll in two marketing courses, Wine Marketing Management and Sustainable Marketing. They will also take a course on cross-cultural communication that provides an introduction to Italian society and culture. With small class sizes and no language requirement, students will have an opportunity for personalized participation. The GEO Center in Siena is home to many other programs alongside Wine Marketing.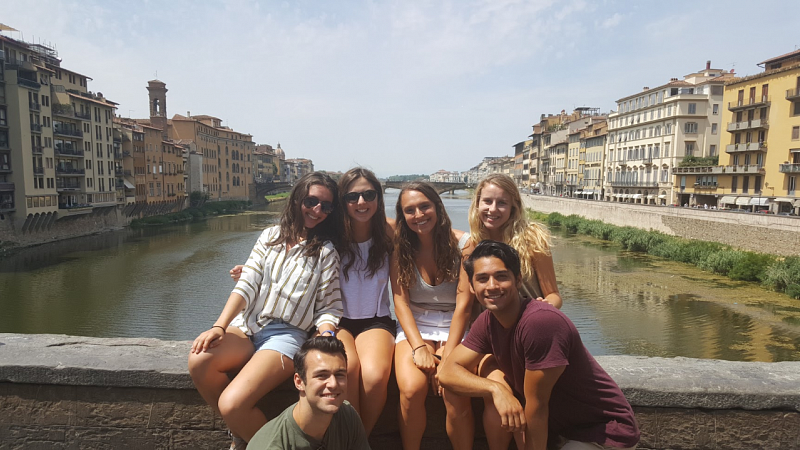 Siena, Italy Center
GEO's center in Siena, Italy is home to many programs, including Wine Marketing.
"Once conditions allow, I heartily encourage all students to travel abroad, either independently or through the UO's excellent offering of educational experiences abroad," Michael Price, the Health, Safety and Risk manager for GEO, said. Travel, he said, offers new and exciting experiences, as well as an opportunity to grow. GEO also recommends starting a free application for any programs of interest as it is the most up-to-date way to receive important program information.
With over 300 programs to choose from, students are able to have experiences similar to Mikkel's all over the world. Students can also request an advising appointment to get assistance with financial aid, scholarships, and the application process. 
Deadlines for program and scholarship applications have also been extended to accommodate the delay caused by the pandemic. Be sure to check the GEO website for details on specific programs.
To any student looking to study abroad, Kien offers advice: "The world is too big and life is too short to stay in your comfort zone forever. Take that first step, and don't look back!"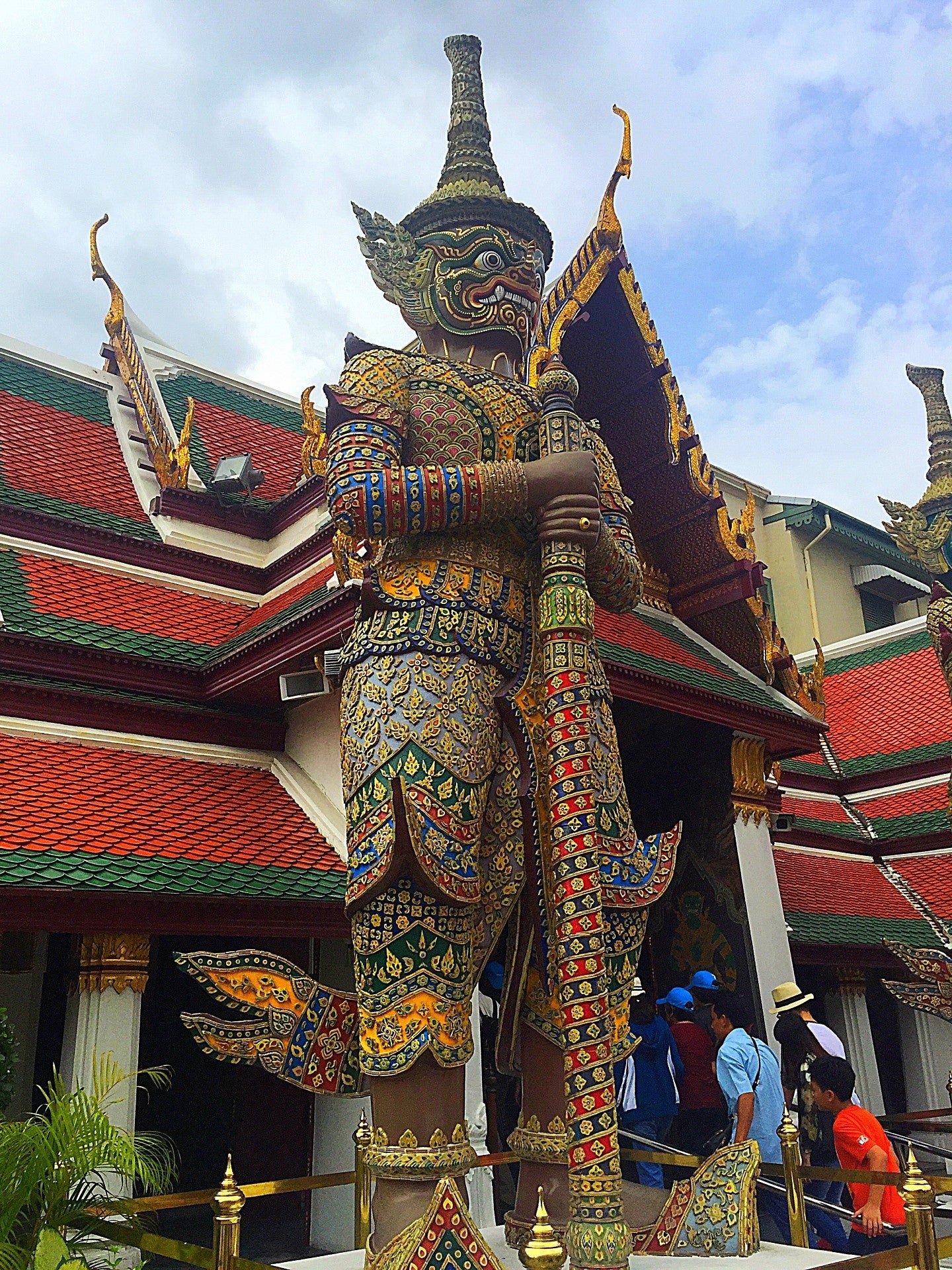 "The world is too big and life is too short to stay in your comfort zone forever. Take that first step, and don't look back!"
- Anna Kien, Seoul, South Korea, Winter 2021