New!
Enrollment Options for Incoming Students in 21/22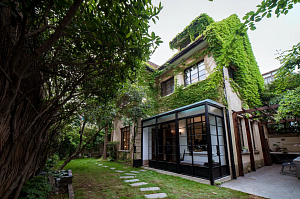 Achieving Success as an International Student: Pre-Freshman Studies in Shanghai
A program created just for first-year international students to learn the U.S. higher education system and the University of Oregon. You will be exposed to strategies for achieving academic, personal, and professional success during your time at UO.
Intro to Sports Business in Mandarin
A new course coming fall 2021 for incoming students to make the transition to the U.S. and the University of Oregon. You will earn business credits while studying with faculty from the Lundquist College of Business.
Speak with an Advisor
Yawei Zhang in China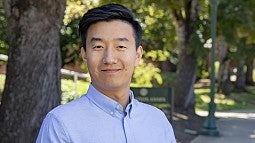 Connect with
Yawei Zhang
, China-Based Student Advisor and UO alumnus, to receive personalized mentorship and academic support.
Address: 310 Wulumuqi Middle Road, Building No.6, Shanghai, China
(中国上海市徐汇区乌鲁木齐中路310弄6号)
Phone: 131 9409 1199(M-F: 10:00 a.m. - 6:00 p.m. Beijing Time)
Email: yawei@uoregon.edu
New freshmen will also have the chance to meet classmates and other UO ducks in China! Meetup events will occur regularly, using all safety precautions, in Shanghai and Beijing.