APRU Student Global Climate Change Simulation
An experiential activity where students play the role of delegates to the UN climate change negotiations.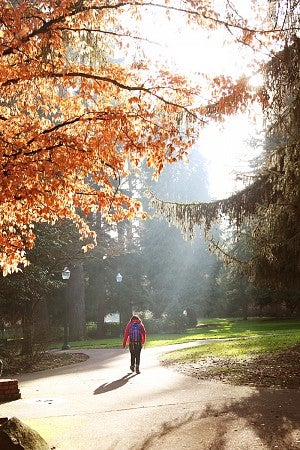 The APRU Student Global Climate Change Simulation is a role-playing exercise in which students will form multi-country, multi-disciplinary teams to play the role of delegates to the UN Climate Change Negotiations. Over two sessions of 2 1/2 hours each (one week apart), we will hold an online simulation activity using materials from the World Climate Interactive and the C-ROADS simulation model developed by MIT. These live sessions will be supplemented with short lectures and other materials developed and curated by the APRU experts, which will be available on a shared Canvas website. To learn more, visit the World Climate Simulation.
Students will be assigned to international teams (students from various universities). Teams will be assigned one of 6 countries/regions. Over 3rd rounds of discussions and negotiations, teams will participate in breakout rooms facilitated by international experts in climate science. In addition, teams will hear perspectives from experts on topics such as coastal habitats, deforestation, clean energy, trading and offsets, and diplomacy and negotiation skills. Teams will discuss the human and environmental effects of climate change, as well as the economic impact that countries/regions consider in determining their position and global commitments. 
 
Additional Details
Each partner institution will select nine students to participate in the simulation. Each institution will determine its specific eligibility requirements. Once students have been selected the institution will provide their selectees with the event registration link. The event registration link should only be used for selected students.
The registration fee is $200/student and institutions may subsidize the entire fee for students or ask students to pay a portion of the registration fee. Each student will receive a certificate of completion.
Schedule: The total course time of 15 hours includes 6.5 hours of online live sessions, combined with approximately 3.5 hours of self-paced online homework and approximately 5 hours of group homework. 
Opening Ceremony will be on August 11, from 6:00 p.m. - 7:30 p.m. (Pacific Standard Time) / August 12, from 9:00 a.m. - 10:30 a.m. (Hong Kong Time)
Day 1 will be on August 25, from 6:00 p.m. - 8:30 p.m. (Pacific Standard Time) / August 26, from 9:00 a.m. - 11:30 a.m. (Hong Kong Time)
Day 2 will be on September 1, from 6:00 p.m. - 8:30 p.m. (Pacific Standard Time) / September 2, from 9:00 a.m. - 11:30 a.m. (Hong Kong Time)
Cost: $200 dollars (USD)
Application Deadline: Tuesday, June 15, 2021, at 11:59 p.m. (Pacific Standard Time)
Questions? Contact Grace Honeywell at shoneyw6@uoregon.edu  
Are you a faculty member interested in participating in a facilitator or expert role? Contact Mellissa Withers at mwithers@usc.edu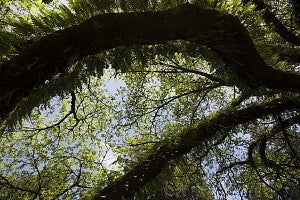 Learning Objectives
Describe what contributes to climate change
Explain global climate change efforts, such as the Paris Agreement, the UNCCC, and the COP
Identify adaptation and mitigation strategies and which will have the most impact on global temperatures
Explain how/why climate change affects the most vulnerable populations and why it is an issue of social justice
Practice global teamwork and cross-cultural collaboration and communication skills
Discuss the complexity involved in countries' decisions, including consideration of factors such as economic impact, negotiating power, etc.
Describe the challenges of negotiations among countries on issues such as climate change and the importance of global collaboration
Partners
Co-organized by APRU Sustainable Cities and Landscapes Program housed at the University of Oregon and APRU Global Health Program Housed at the University of Southern California. Thank you to all of our partners for making this possible.